PLEASE NOTE: THIS REVIEW IS INTENDED TO PROMOTE SALES AS A TRAVEL ADVISOR, I WOULD APPRECIATE YOUR BUSINESS IF YOU DECIDE THIS VACATION IS FOR YOU.
For my annual "Gal Pal" trip with my childhood friends, we decided to give the all-inclusive resort a chance. We knew that after a less than stellar experience with an AirBnb/VRBO vacation rental in Scottsdale, we really wanted something easy & affordable. I send clients to Cabo all of the time and it's one of my favorite places to visit regularly, so I presented some of my favorite resorts to the group and we landed at Dreams Los Cabos.
Dreams is a family resort, meaning they will accept guests of all ages and they do offer kids clubs & activities. They also have a dedicated water work area for kids. There are two pool areas, one that is specifically Adults Only; however, it does not have the beautiful ocean views that you really need to see when visiting Cabo! The main pool as the infinity edge overlooking the beach and ocean, so we spent the majority of our time at the main pool. Given that it was October, there weren't that many kids at the resort anyway.
Overall, the resort served us well. We had excellent service around the pools and at the restaurants. We did feel that the food overall was just mediocre. Breakfast Buffet was very good, snacks from the coffee shop were also very good. Poolside lunches are nothing special, but you really can't mess up burgers, fries (these were VERY good), tacos, queasadillas, etc. We did eat at the varioius dinner restaurants. We felt that Oceana, the seafood restaurant was TERRIBLE. I don't eat seafood, so I never expect something that is non-seafood to be great, but I seemed to have had the better meal out of the group. We never got to experience the Mexican restaurant because they only had it open a few days during the week and we missed it. I'm not one who lives to eat, I eat to live and I have never proclaimed myself to be a "foodie", but did feel that the food was just "OK".
We had ocean view rooms, I was upgraded to Ocean Front given my relationship with the hotel over the years. The rooms are huge, we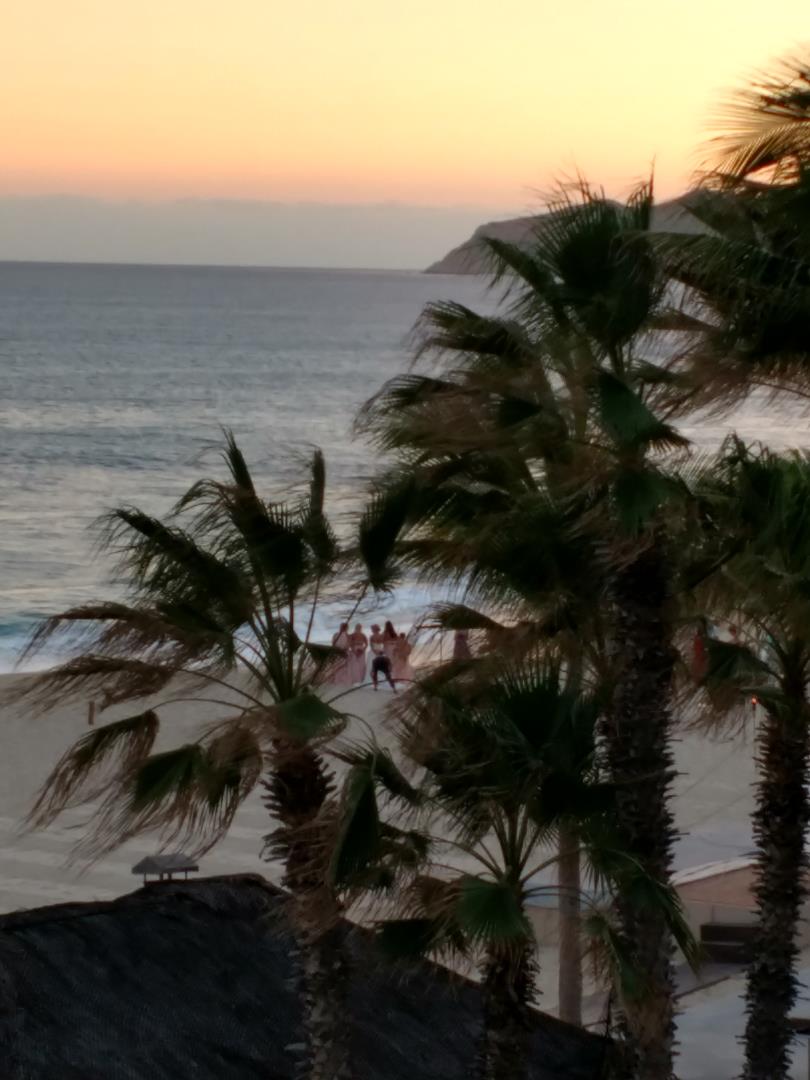 all felt the rooms were very comfortable & had zero complaints on the rooms themselves. Because of the upgrade I was way down the hall from my girlfriends and from a safety perspective, I'm not really used to traveling by myself- but we had our buddy system and the friend located closest to me would wait to see me get down the hall and I'm let her know once I got to my room. Always good to have the buddy system while traveling, one can never be too careful.
This resort can be a little confusing to navigate the hallways. I can't even really explain it, but if you take a wrong turn, you might end up at the adult pool vs. the main pool. We had a few in our group who were a little directionally challenged, but after a day or two, we all had a good grasp on which way to go.
Nightlife- this resort has nightly shows and then there is the nightclub where the DJ plays tunes. The music was not our speed, OK we were the old people in the disco. We tried a few nights, but realized it's just not what we're all about at this stage in our life. Of course, when I am vacationing with my dancing husband, we would have made sure they played some songs that we wanted to dance to and would have been up late every night! The disco is the only open bar after 11pm, so if you are up and want drinks this is where you need to go.
Spa- we did indulge ourselves twice with massages. The hot stone massage was fantastic! I get massages at home all of the time, so it has to be really good if I decide to book a second massage on the vacation! I'd say about half of us went a 2nd time. The spa loved us so much, they even offered us complimentary 15 minutes in the foot bath with the fishes who nibble on your feet to remove the dead skin! None of us were brave enough to try!
All in all, we had a great long weekend together celebrating friendship. offering therapy when needed regarding "life issues" and just knowing that we can be together and even if we have a disagreement, we are all friends forever!